ANNOUNCING
Saturday August 19th, 2017
Our 3rd Annual Motorcycle Ride for Multiple Sclerosis
 Ride for the CURE!
Our ride is lead and sponsored by
Registration begins at 9am and the ride will begin at 11am. This year we are PRE-SELLING tickets. Tickets are available on our website, on our Facebook page or by emailing us. Don't have a motorcycle? NO PROBLEM this event is open to everyone. Join us for the event afterwards. If you plan on attending just the event feel free to join us beginning at 2:30pm at Halligan's Bar 889 Southbridge St. Auburn, MA 01501. Our major sponsor and leaders of the ride, The Last Shadows will also have tickets available. Tickets will be sold the day of the event, The Cost is $20 for a rider and $15 for a passenger, Non Rider fee is $15. The ride will start and end at Halligan's Bar 889 Southbridge St. Auburn, MA 01501. Following the ride there will be food along with music, raffles and a CASH bar and much more.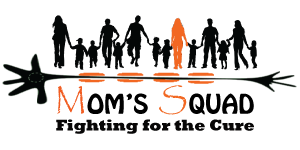 GET YOUR TICKETS TODAY! This year we are pre-selling tickets. CLICK the button below to get your ticket today!

To pre-register for this event you can visit our Facebook event page and confirm your coming.
FREE PRE-REGISTRATION please click below
https://www.facebook.com/events/228425534209883/
ATTENTION SPONSORS/BUSINESSES AND DONATIONS
Our 3rd Annual Mom's Squad ride for a cure is right around the corner and SPONDSORS/BUSINESSES we are looking for you! No donation is too small. You can contact me by email if your interested in donating. We are also looking for raffle items. The raffles items and baskets are a huge part of our success the day of the ride. If you are interested in donating feel free to click the donation button below or email us. We raised a lot of money last year and are hoping to top it this year. Our email address is info@momssquad.org.
VOLUNTEERS we are looking for you!!
If you are interested in being a sponsor, donating something for the raffle or volunteering feel free to sign up at:
http://www.signupgenius.com/go/20f044daaa623a5f94-donations
You can also feel free to contact Kelley Twombly at info@momssquad.org for more information or questions.
A fund has been established at Hometown Bank in the name of Mom's Squad for any donations. If you are interested in donating you can dontate any amount here
No amount is too small! All proceeds to be donated to the MS Society's Walk MS Sturbridge 2017 in the name of Mom's Squad.
MS is an unpredictable disease that can affect the brain, spinal cord and the optic nerves in the eyes. MS can cause problems with balance, muscle control and coordination, vision and many other body functions. At present there is no known cause of MS, nor is there a cure. This disease affects more than 2.3 million people worldwide. WE are coming together to help spread the word about this horrible disease. We hope you will join together with us to help raise money to find a cure!
Thank YOU for your help and support!!